Many questions arise when one wants to perform a smoothing with tannin associated with a coloration. Are the two compatible? What are the things to respect? What is tannin smoothing? Here are our answers!
Tannin smoothing: its benefits and maintenance
Tannin is a natural product that is obtained by maceration. It can come from oak, chestnut or grape skins. The Au 2e coiffeurs-visagistes team, one of the first to offer it in Quebec, masters all aspects of it.
The very benefit of this product is to penetrate the molecules to nourish and moisturize. It gives strength, suppleness, shine and resistance to the hair. Tannin, through its natural components, allows for effective smoothing over a long period of time. Depending on your hair type and the expected result, it is an excellent option. It moisturizes, nourishes and improves the quality of the hair fiber up to 80%. Without chemical components, this straightening can be used on all hair types and lasts from 4 to 8 months.
This type of straightening is more durable with regular maintenance. It is recommended to opt for natural herbal shampoos. We recommend the Keune So Pure range. As long as you perform the necessary maintenance routine, going to the sea or swimming pool will have less of an effect on smoothing.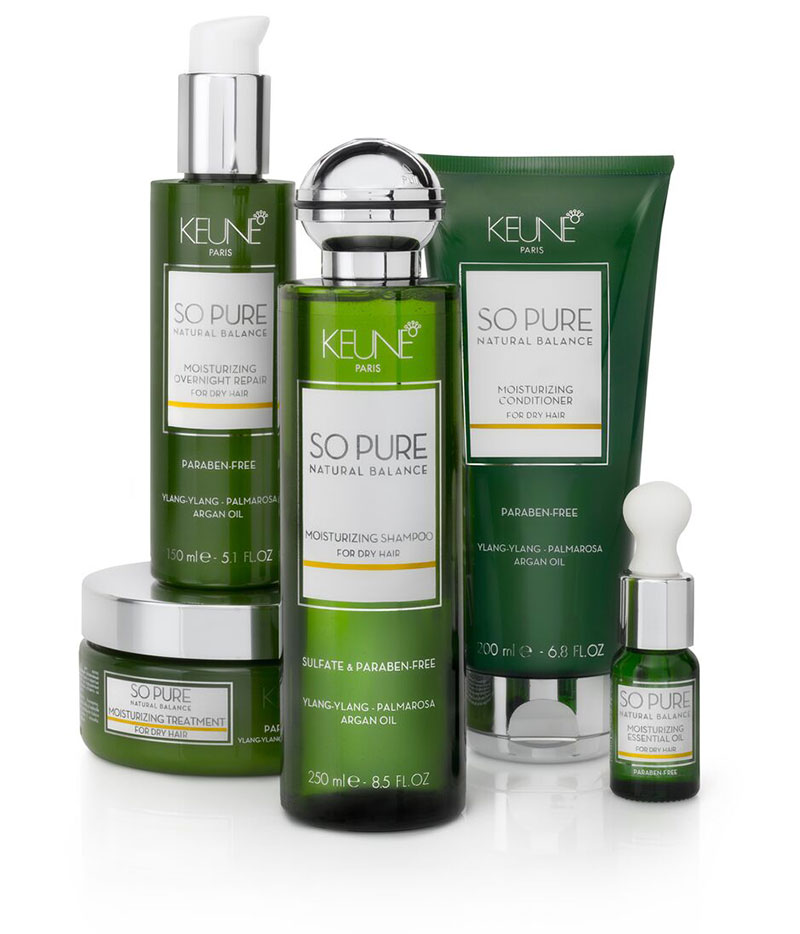 Carry out a straightening on colored hair
For any type of smoothing, including tannin, it is important to respect certain rules. First of all, it is strongly advised not to perform a permanent staining or discoloration on the day of a chemical smoothing. But, good news, it is quite appropriate to combine a coloring with a tannin smoothing or another type of natural smoothing.
For blonde hair, it is strongly recommended to perform a toner service or coloring right after the tannin straightening (during the same appointment) to avoid any golden highlights that may appear. For chemical smoothing, it is mandatory to wait a minimum of two weeks.
Tannin straightening can be a beneficial treatment for your hair. It can be applied to all types of hair, even colored, bleached or even highlighted hair. Please note that some advice should be followed to obtain a good result and protect your hair. Our expert stylists are here to help you get the best possible result.
Guaranteed service 
A smoothing begins with the work done in the salon and continues with a home maintenance with the appropriate products. Our salon brands meet all quality criteria and perfectly complement the smoothing received in the salon. Moreover, the different ranges allow you to obtain products adapted to your hair type (dry, oily, etc.). They have been used by hundreds of clients on straightened hair since the opening of the salon and stand out for their performance.
This is why we guarantee our straightenings when maintenance is done with the salon's recommended products. We offer all the necessary advice on how to use them properly. A consultation with one of our specialists is required in order to take care of your needs and desires, to take into account the health of your hair and to bring you peace of mind and the daily happiness of having the hair you want.
For an online consultation, click here, or call us at 514 845-7676.