Tokio Inkarami hair care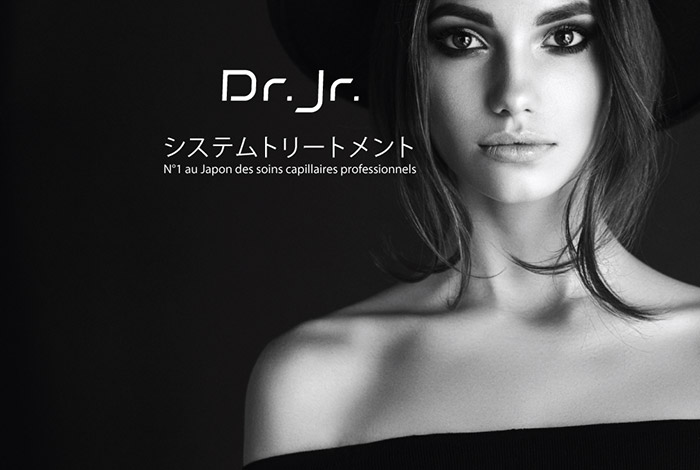 Far beyond the usual hair care
Tokio Inkarami is a professional restorative and regenerative treatment ensuring absolute effectiveness. The successive treatments guarantee profound repair and intense protection from various factors of aggression for up to 8 weeks.
What is that?
"High Tech" hair treatment is unique in its formulation and contains six kinds of keratins and aminoacids, including limnanthe, an active vegetable ingredient with a durable coating effect, and Fullerene, a molecule that can penetrate the hair without the use of heat.
Why it works?
Developed to treat hair damaged by the daily use of a straighteners devitalized by chemical treatments – highlights, bleaching and straightening are just few examples of aggressive effects, Tokio Inkarami leaves hair sublime and in full health.
The Tokio Inkarami treatment can be applied immediately after coloring order to help prolong the highlights and reinforce the color.
Its qualities are numerous:
A long lasting restorative effect
A perfect fusion off active agents, distinguished by their effectiveness
A nourishing and fusing treatment that leaves 140% more resistant
Our innovation: use of Fullerene in order to penetrate hair deeply
Within 4 steps, the hair is completely restored
Brings long-lasting lightness, suppleness, shine and resistance
More unique, more personalized
This hair care was thought out so that it could be customized to fit your hair-type, expectations and wishes. Every head of hair is different, through their type (thick, thin, straightened, frizzy…), their state (sensitized by chemical treatments such as dying, bleaching, curling… or sensitized by physical treatments such as blow-drying, curlers, free radicals…).
BASIC LINE
A line of treatments made for natural hair that are only slightly sensitized and have not undergone any aggressive care. Even if your hair has not been sensitized, the basic range
brings softness, brilliance and flexibility without thickening, thereby preventing future free radical-damage. Free radicals are active molecules that attack the hair-surface, resulting in a loss of cuticle integrity and thus greater porosity and possibly loss of colour. Free radicals occur naturally, spontaneously, like by-products within cells, but can also come from external factors such as physical stress, pollution, toxic substances or exposure to sun-rays.
M LINE – MOISTURE
A rich care range that envelops hair in a hydrolipidic layer with strong hydration properties as well as style-facilitating cosmetic agents. This range provides extreme brilliance and a silky touch. It is ideal for dull, dry, frizzy hair.
S LINE – SMOOTH
A line developed specifically for hair that has been sensitized chemically or physically. It allows for split-ends to be straightened, protects and greatly reduces problems related to brittleness. This category leaves a light touch and repairs to the tip, making it ideal for hair that has been sensitized by aggressive treatments such as bleaching, straightening, highlighting and thermal shocks.
Is this treatment for you? Let's talk about it. Contact us for a consultation at 514 845-7676 or online.
Enhance the results of the TOKIO INKARAMI treatment at home!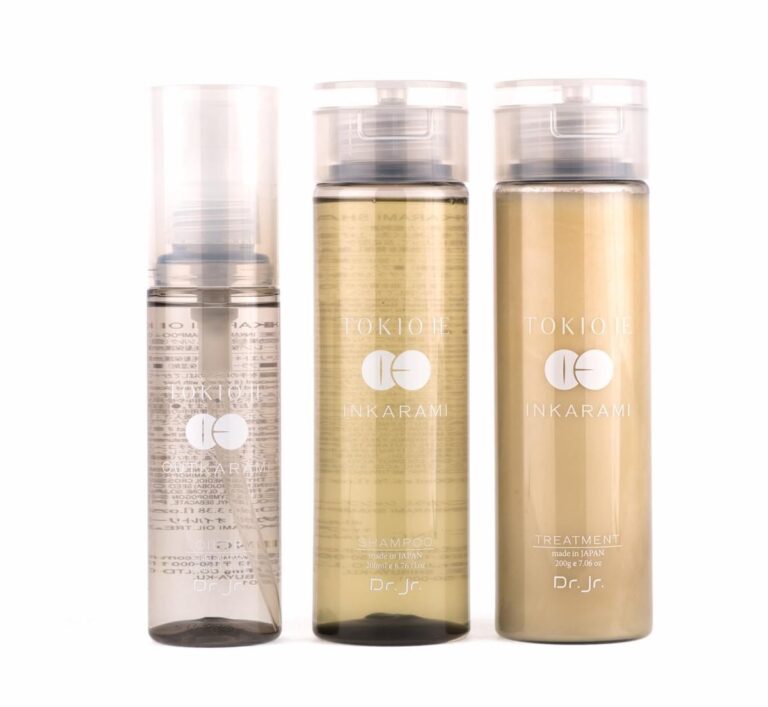 The TOKIO IE INKARAMI SHAMPOO's taurine-rich formula (amino-acid) stimulates natural hair-growth while hydrolysed keratin, a lm-forming agent, promotes elasticity and brilliance.
The shampoo also contains fullerene, a Nobel Prize-winning molecule, which is the speciality of the Dr. Jr. company.
The TOKIO IE INKARAMI TREATMENT is a repairing treatment composed of 3 keratins, ceramide 2, lactone and fullerene. It improves resistance and hydrates hair with its lipid ingredients, which are naturally present in healthy hair, making it silky and easy to style.
The TOKIO INKARAMI OIL TREATMENT is a regenerative agent that stimulates hair-growth, gives it exceptional brilliance, all without that viscid texture : a unique oil that makes your hair feel both soft and light.