Dry, oily, mixed, curly or coloured hair? Choosing a shampoo can transform the result of your daily routine. Each shampoo fulfils a function and meets a need.
Depending on their nature, some are more suitable and promote a good balance. Are you lost among all the existing products? Here's a little guide to know which shampoo to choose according to your hair type.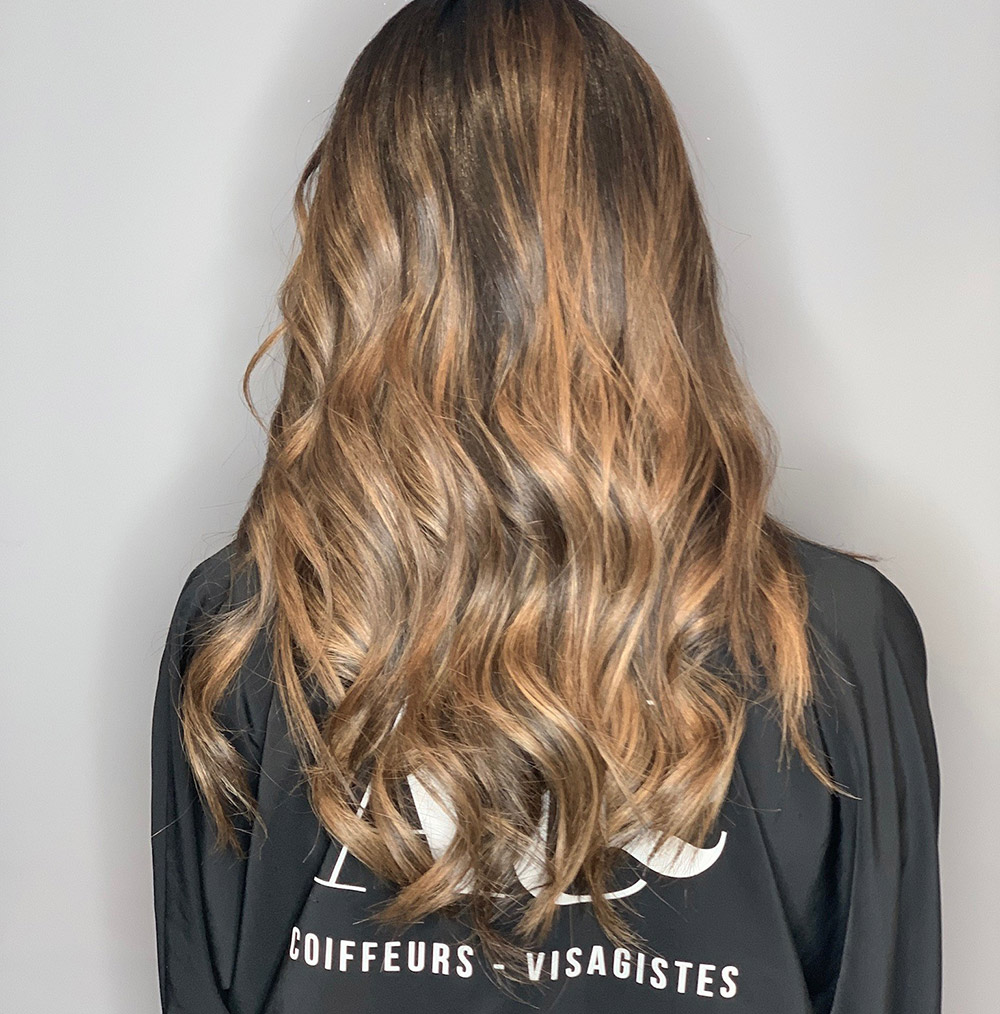 Shampoo for "normal" hair.

What is normal hair? The definition on which the Au 2e coiffeurs-visagistes team bases itself corresponds to a hair that does not require extra nutrition and does not tend to be greasy at the base.
Several factors come into play in order to know your hair well and to provide it with what it needs, since even hair that is said to be "normal" requires nourishment. Hair can be fine, thick and the scalp can be sensitive, to name just a few examples. A shampoo adapted to these realities is then still necessary.
A rich shampoo for dry hair

Dry hair tends to be dull, rough and brittle. That's why it needs to be washed with a nutritious and moisturizing product. Wash it with a moisturizing shampoo that nourishes from the inside out and enhances it with a nutrient-rich shampoo that provides softness and shine. Choose products based on vegetable oil such as avocado oil, argan oil, macadamia nut oil, or shea butter.
For very dry, brittle and damaged hair, I recommend Moisturizing shampoo from Keune's So Pure range," explains Léo, master hairdresser and owner of Au 2e coiffeurs-visagistes salon. A rich shampoo that repairs and regulates the natural moisture of hair and scalp. The emollients, olive oil and shea butter, restore the natural hydration and shine of hair and scalp. »

An invigorating and gentle shampoo for oily hair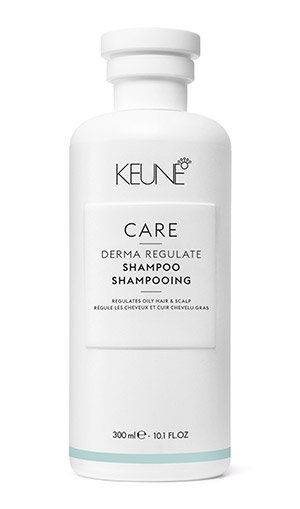 Oily hair often lacks volume and has a shiny appearance due to a high level of sebum secretion. In addition to spacing out washes, prefer a gentle, purifying and invigorating shampoo that will refresh your roots. Shampoos with a base of lemon, mint, green tea, grape or clay are ideal for this.
I recommend using a shampoo like Keune's Derma Regulate that makes life hard for oily hair while keeping your hair soft and being kind to your scalp," says Leo. Another suggestion is So Pure Energizing Shampoo which not only takes care of the oily side of the hair, but also helps to enrich it and promote blood circulation which stimulates hair growth and promotes oxygenation. »
Shampoos for mixed hair
Mixed hair has the particularity of being oily at the roots and dry at the ends. If this is your case, you need a cleansing shampoo that will purify your roots.
This should be followed by a conditioner for combination hair to nourish and moisturize your ends. A shampoo for oily hair is preferred, while moisturizing and conditioning the lengths for dry hair.
It's not easy to care for mixed hair, but fortunately, there are solutions that take good care of the hair's well-being," says Leo.
For hair washing, use the Derma Regulate from Keune's Care range, which balances the hair, or the Energizing Shampoo from Keune's So Pure range, for a result that lives up to expectations.
It is essential to follow it up with a conditioner such as Vital Nutrition Mask or So Pure Recover Treatment, which takes care of the hair from the inside out. »
Specialized shampoos for colored hair
Coloured hair needs a shampoo that takes care of its pigmentation so that the colour lasts as long as possible.
"I have several recommendations for coloured hair. So Pure Color Care Shampoo, which contains sunflower seed extract, prevents color from fading.
The essential oils of jasmine and sandalwood provide a soft, creamy aromatherapy with a subtle woody scent.
The ingredients are organically grown. I also like Tinta Color shampoo with its triple UVA, UVB protection, a color stabilizer and its silk protein that protects the hair fiber. »
Shampoos for curly or frizzy hair
Curly or frizzy hair needs nourishment, protection and discipline. To do this, choose shampoos based on avocado vegetable oil, macadamia nut, argan, or shea butter. Formulas supplemented with sheathing active ingredients help eliminate frizz. The smoothing shampoo is also suitable for disciplining hair.
"I have three suggestions," says Léo: Recover shampoo from So Pure, Satin Oil from Keune's Care line and Curl Control, also from the Care line, three must-haves.
Tannin straightening for all hair types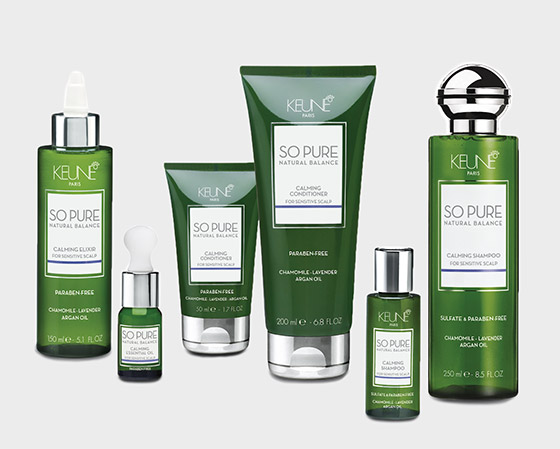 Tannin smoothing is a fortifying treatment, enriched with keratin and vitamins, suitable for all hair types. It guarantees smooth hair for several months. A soft, nourishing and moisturizing shampoo will suit you perfectly after this type of straightening, preferably without sulphates or parabens.
"All the shampoos in Keune's So Pure range are perfectly suited to straightened hair," says Léo.
Shampoos for sensitive hair
Sensitized hair often looks dull and is difficult to untangle. They need a nourishing and moisturizing shampoo, enriched with keratin to deeply nourish them.
For sensitized hair, I recommend Keune's So Pure Recover shampoo," says Leo. Nourishing and moisturizing, it is paraben- and sulfate-free, enriched with avocado and coconut oil, argan oil rich in vitamins A and E and ylang-ylang and palmorosa essential oils. »
Not sure about your hair type or would you like to know all the recommendations of our experts?
Call us for a free consultation at 514 845-7676. Our advice will bring well-being and shine to your hair!