Korean straight perm or keratin hair straightening treatment
To get the best result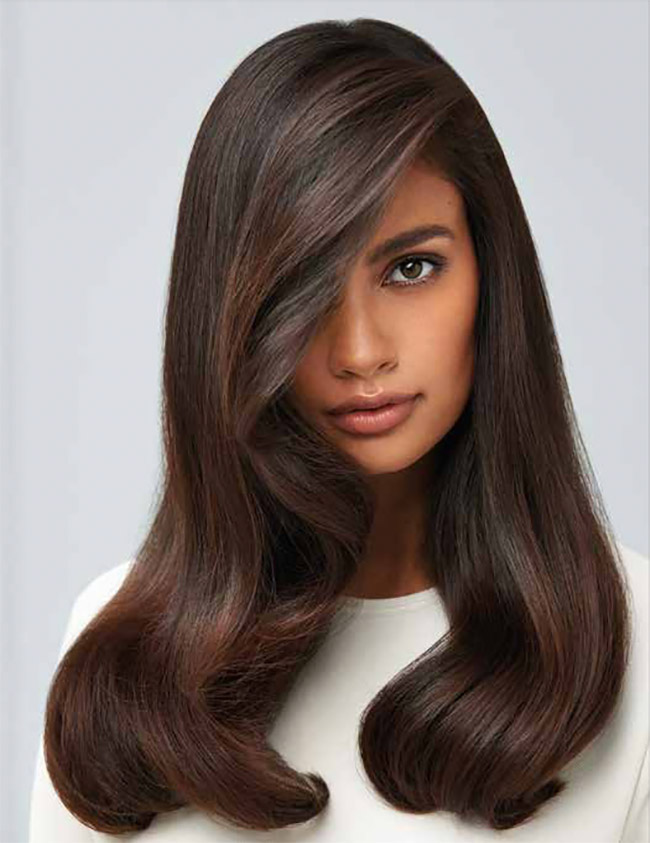 What's the difference between a keratin hair straightening treatment and a Korean one? None! This treatment is named Korean in Europe and Keratin in North America and is offering alternative results between a Brazilian keratin treatment and a Japanese one.
A perfect treatment for someone who is not seeking permanent poker straight hair and is looking to address the frizzy hair situation for at least the next 6 months.
The hair's results will be smooth and more manageable.
Which type of hair?
There are no restrictions for type/texture of hair. This treatment fortifies and moisturizes hair, which over time will lead to naturally healthier, shinier and more manageable hair.
Au 2e Professional advice
This is our favorite hair straightening treatment, we love it ! This can be compared to a prêt-à-porter dress with a designer look, easy to manage. No blow drier needed, you can let your hair dry to get a natural look.
This process is a combination of rebonding and perming. We are using Keune products (formaldehyde free) to get the best results.