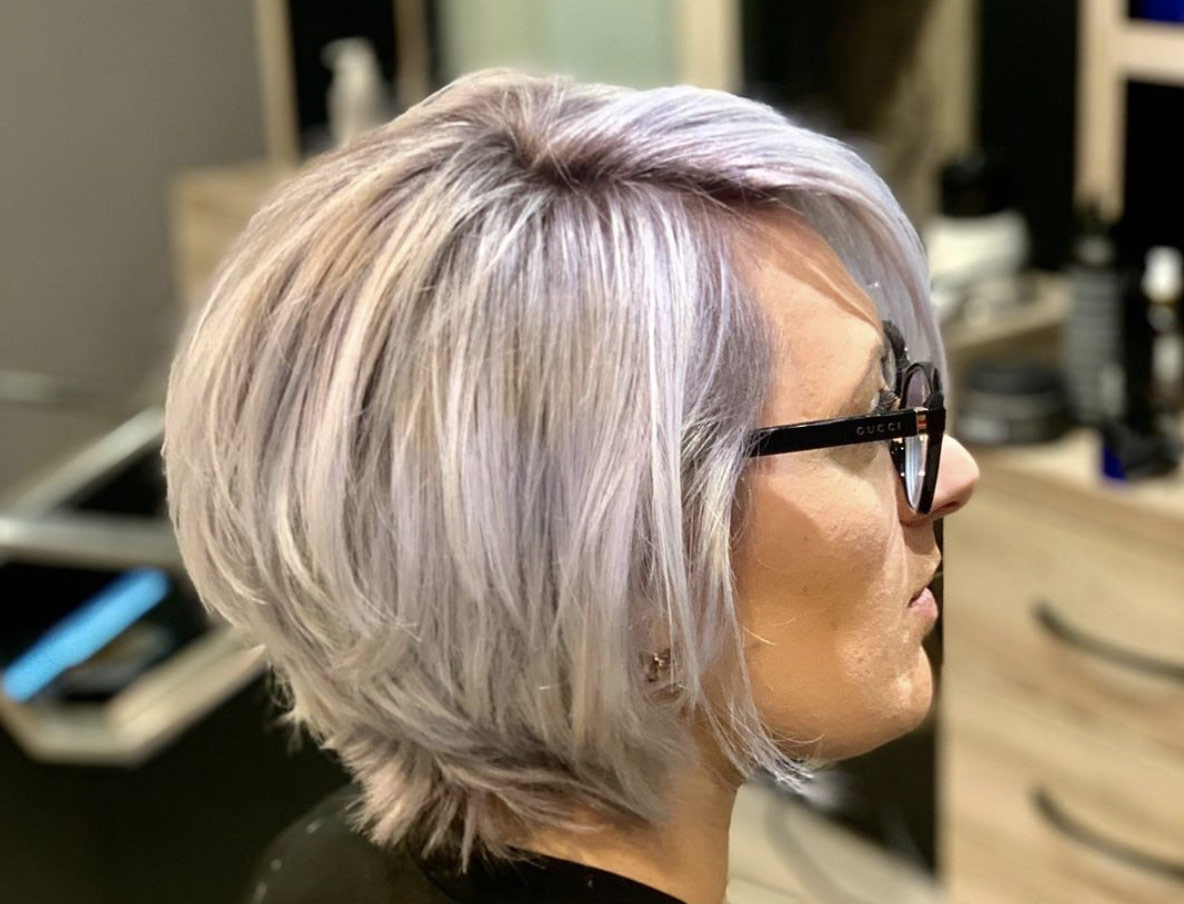 With the arrival of autumn, the year 2020 is drawing to a close and we all hope for a brighter future.
In the meantime, get into fashion with the trendy hairstyles of the fall-winter 2020-2021 season. Short or long hair, natural or colorful, there's something for everyone, and even for those looking for originality with the new trend of accessories.
The evolution of styles is based on the 2019-2020 season
A year ago, Quebec women's hair fashion was following these trends: the boy's cut for short hair, the square for medium-length hair, the curtain fringe and very long and voluminous hair. The fashionable color was red hair in all its variations (auburn, Venetian blond…).
Each of these styles seems to have evolved in a particular sense, that of assertiveness. Weary of world events that afflict us all and restrict your freedoms, you seek to express yourself and this is through more frank, more daring cuts.
Thus, the color trend is no longer towards a soft, plain and harmonious color, but rather towards a bicolor. This new fashion, where hair is dyed in two very different colors, often with strong contrasts, particularly appeals to young, trendy women, who thrive on social networks. Present in complex hairstyles, bicolouring gives very surprising results, drawing real patterns in your hair. And if you're worried that the health of your hair will suffer from the use of chemical dyes, then choose hair implants!
If coloring no longer satisfies your cravings for originality, another growing trend is accessories. We're not talking about good old clips and barrettes, but about a real visual explosion in hair ornaments: chains, rivers of pearls, flowers and other patterns… It's no longer a question of you hesitating or attempting subtlety. Hang pearls between your strands to match your hairstyle to your clothing style.
For short cuts, dare to part and cut with perfect precision
Gone are the mini skirts of summer, here comes the mini fringe of autumn. It's the ideal hair fashion for those of you who love precision and attention to detail. Only an expert hairdresser will be able to cut your fringe to the exact millimeter to achieve the desired effect. Beware of false notes, the short fringe must fit perfectly to your face, and your face must fit perfectly to the fringe: it's up to you to adopt the right attitude!
Although they keep their little charm, boyish and square cuts are already becoming too classic. To keep up with the times, these cuts have a rather daring evolution that will leave no one indifferent.
Too wise the boy's cut? Dare to take a side skate! Perfect for structuring and giving movement to straightened, flattened hair, whether with or without fringe, this parting allows you to assert yourself in a world that is increasingly egalitarian between the sexes, while maintaining a certain elegance. Plus, if you have desperately fine hair, a parting gives it volume and vibrancy.
For the most classic, the half-beauty
If you're still wearing last winter's curtain fringe or can't untangle your long hairstyle, but prefer to avoid the risky bet of short fringe, the classic style for Fall-Winter 2020-2021 is the Half Duvet. But don't think it's limited to nice, tidy girls: wavy, even disheveled, this hairstyle can give you a wild look!
It's the perfect solution for those of you who feel the need to express yourself while maintaining classic charm and elegance.