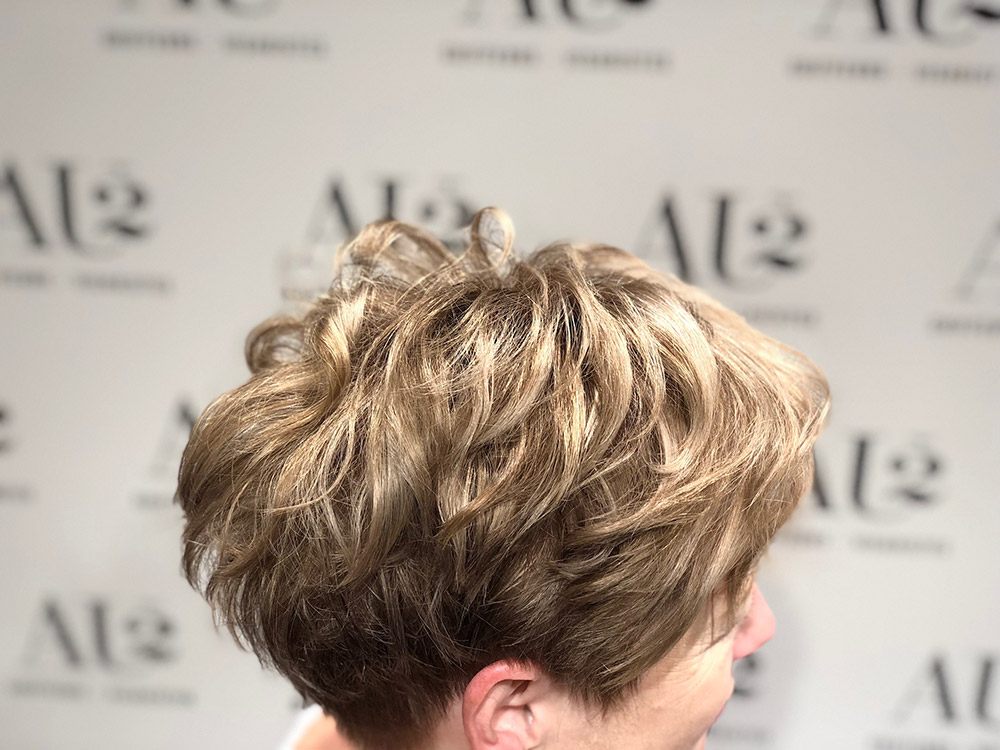 While the first white hair usually appears around the age of 30, it can sometimes point to the tip of its bulb prematurely.
Heredity, lifestyle, stress, use of toxic products for hair, are all factors that can promote canitie. Here are our hair styling tips to live well and treat the arrival of the first white hair.
Do not tear them off
You've probably heard that one white hair pulled out grows ten more? Nothing could be further from the truth! However, there is no need to tear them off in the hope of making them disappear: they will still grow back, harder and you will also attack your scalp.
Dye your white hair
Permanent or semi-permanent colourings are a good compromise to cover your white hair. It should be noted that the more numerous these are, the more the colouring will have to have a high oxidation rate.
Temporary or tone-on-tone colorations are peroxide-free and last about two weeks. Semi-permanent colorations cover white hair without changing your natural color.
Smoothing with tannin on white hair
Tannin smoothing, or tanninoplasty, is an organic restructuring and strengthening smoothing. It is a two-in-one alternative to the appearance of the first grey hair because it allows both the straightening of grey hair and its colouring.
A real hair care product, tannin is made from natural substances. It contains keratin, collagen and oils to strengthen and purify your hair. Color corrector, it avoids yellowing of blond or highlighted hair and allows a quality and tailor-made smoothing.
At 2 E, our teams are at your disposal to advise you as best they can on the colouring and smoothing to be done.
Temporary substitutes
Some products on the market allow the appearance of grey hair to be treated temporarily. Hair mascaras allow you to dye your hair strand by strand. There are all kinds of colours.
Designed to last the day, they are easy to shampoo. Powders, camouflaging gels or root sprays can be used to cover grey hair and are also ephemeral.
Finally, some dietary supplements help to slow hair growth. They can thus slow down the appearance of grey hair. Some also boost hair re-pigmentation.
Assume your white hair
White manes or pepper and salt are more and more trendy today. Why complex? They offer multiple possibilities, you can easily sublimate them and make yourself a sober or trendy look according to your tastes.
You can play on the reflections in your hair or melt your white hair in a sweep for example. Do not hesitate either to maintain your hair and make it shine. Address possible causes. The premature appearance of grey hair can be due to a health problem, a vitamin deficiency, stress, an emotional shock or more simply to a healthy lifestyle.
Prevention is better than cure: avoid smoking, favour a healthy diet and lifestyle and the use of natural hair products will only be better for the pigmentation of your hair.