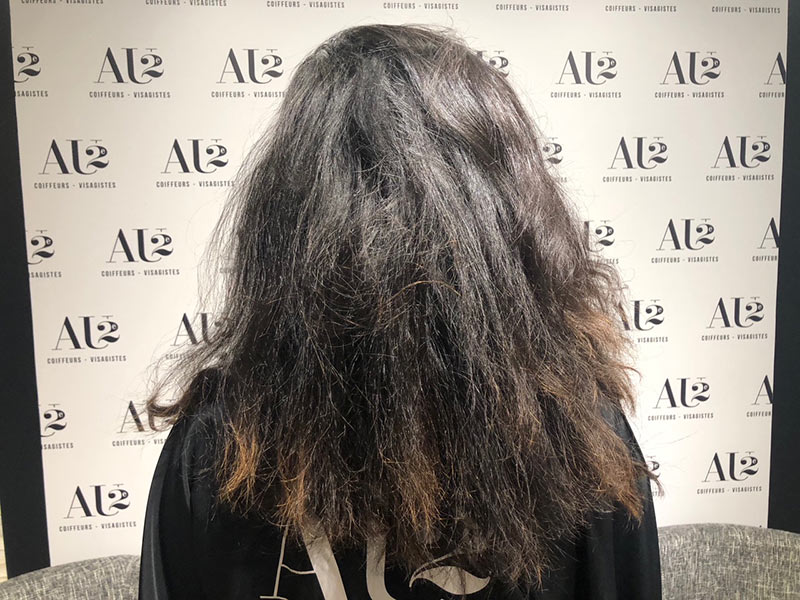 For starters, let's talk about tannin
This is a new hair straightening technique. The tannins are polyphenols of vegetable origin, obtained by the maceration of skins of grapes, oak and chestnut. They have many properties that also make them useful in the medical field.
Tannin smoothing, therefore, is not only natural, but it equates to true care for your hair. It does not contain any chemicals. It does not represent any danger, does not risk to degrade your hair and does not cause any inconvenience usually associated with the use of chemicals such as itching and other allergic reactions.
The benefits of tannin smoothing
To date, it is the smoothing technique that has the longest lifespan: it retains the same quality as that of the first day for several months and generally should only be redone every four to eight months depending of the care you provide to your hair. This smoothing has many advantages: it makes the hair more supple, stronger and easier to comb. It accentuates their brilliance and makes them shine with health.
Of course, a follow-up adapted to the characteristics of your hair will allow you to preserve the benefits of your smoothing until it has to be redone. You will also be able, if your beauty tracking is of quality, to rework only the roots. The tannin smoothing offers excellent resistance to the pool and the sea.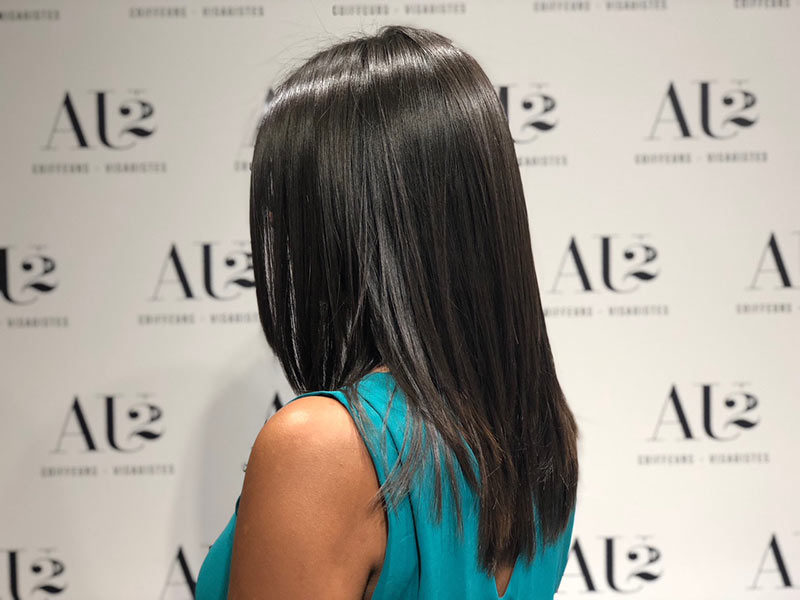 The different smoothings with tannin
There are now three smoothings using tannin as the main active ingredient. They are each adapted to a particular type of hair, but all have common characteristics and excellent properties.
The aminoplastic, laboratories Belma relaxes the curls gently, without stiffening the hair. It can remove the sparkling effects and frizz of your hair. It also prevents them from greasing too quickly. It will suit you if you have fine or very fine hair, because this smoothing does not have the disadvantage of refining the hair.
The taninoplastia, Salvatore laboratories, has the advantage of being able to be associated with care and correctors of colors. It will match the majority of hair types, will remove frizz, sublimate hair shine and loosen curls. This smoothing offers more flexibility on the relaxation of the hair. One can for example accentuate the smoothing on a fringe for a smoother result at the front and more flexible on the lengths.
Enzymetherapy, Belma laboratories, smooth with more intensity. It will be appropriate for you if your hair is dry, because it offers excellent hydration, and if your hair is particularly thick and curly. It can follow other kinds of smoothing, unless your hair is about to break.
Testimonial: "Disciplined, soft, brilliant, easy to style, that's really what I wanted! "
Sonia was inquiring about the different types of smoothing when she visited on Au 2e's website. Equipped with a mane that swells easily with the vagaries of the weather, she sought to eliminate frizz and slightly reduce the volume of her hair. "My hair has retained its natural movement, a slight ripple and does not require styling. That's exactly what I was looking for, "she says one week after smoothing.
The health benefits were also important to her. "Smoothing with tannin immediately interested me because it is not chemical. Its effect is more natural, my hair is shiny and smooth, but not stiff. "
On the lookout for the first shampoo, Sonia was quickly reassured: "After the first wash, with the products of Keratin range of Keune, I realized that I had obtained exactly what I wanted. I just kept the desired volume and a slight movement. My hair is very disciplined, soft and very bright! The cut perfectly completes the smoothing. Thank you Leo! "
Three weeks after the smoothing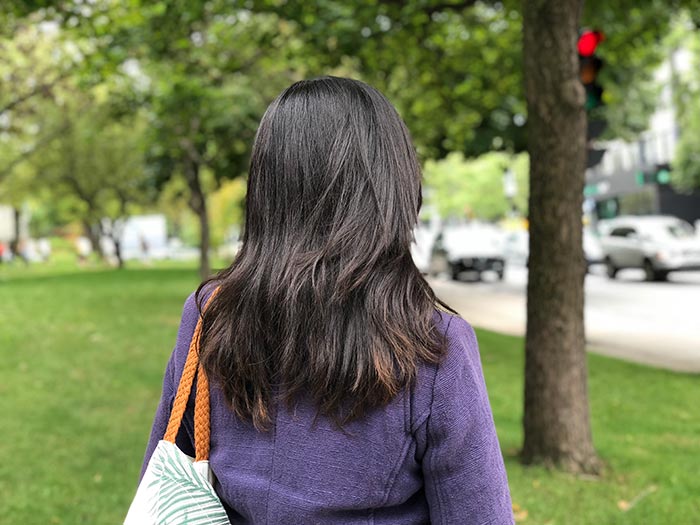 Two months after the smoothing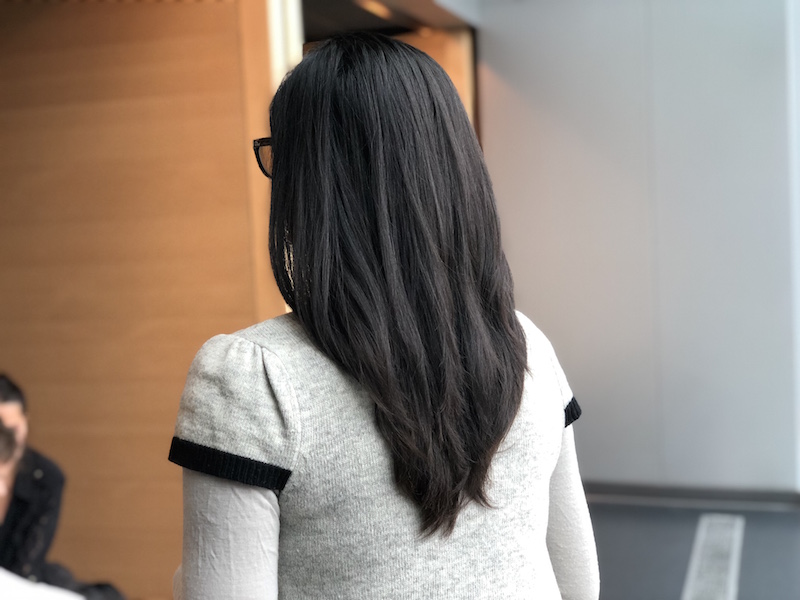 Make an appointment now with the Au 2e team at 514 845-7676.